THE OLD AND THE NEW

VHS, V 8, U-matic, Beta SP, D 5 mastering, 66 min.
V.S. Video - Forum Ljubljana, VPK, TV Slovenija
Ljubljana, 1997
screenplay:
Zemira Alajbegovic

director:
Neven Korda
The film is compiled from archive materials and video projects of the theatre group FV 112/15, FV Disco, Radio Student, FVVideo and FV Label, all from the period between 1981 to 1989. It also includes music, photographies and texts from this period.
The Old and the New is a documentary on FVVideo shots. It reconstructs the lively bustle on the 'Ljubljana sub-cultural scene' in the 1980's.
A number of documents and video clips which were created between 1982 and 1989, were merged by the authors into an one hour long narrative, in which the melancholic story of an individual is interwoven with the flow of a socially-critical subculture and the broader historic frame - the manic Yugoslav socialistic reality.
The Old and the New features theatre performances and concerts by punk bands in the underground club as well as multi-media performances by the band Borghesia; images from pornographic films, aged socialist leaders and political rituals intertwine with the images of live people; in the 1980's the first gay and the first women's club started operating and so did independent publishing; philosophers such as Slavoj Zizek were discussing the relation between punk and the predominating culture, etc. The subculture was the predecessor of the [Avant-garde] movements, which emerged in the socialist regimes during the 1980's. The Old and the New revisits this inspired period, preserves the wrong, marginal side of history, writes the history of those who are excluded from history.

narrators:
Evening Lategano and Smiljana Komar

slovene speakers [restoration]:
Robert Horvat, Jure Longyka, Matjaz Pikalo and Nada Vodusek

sound restoration of The Great May Performance:
Zemira Alajbegovic, Nerina Kocjancic, Neven Korda and Dario Seraval

accordion:
Matjaz Pikalo

original voices [restoration]:
Dusan Mandic, Alenka Marsenic, Dario Seraval, Goran Schmidt and Igor Vidmar

english speakers [overvoices]:
Peter Altshul, Michael Benson and Eva Zigon

sound production:
Damijan Kunej

cameraman:
Stojan Femec

camera assistant:
Damijan Femec

light:
Cveto Vidmar

computer morphing:
Stanka Brljevic

off line:
Morena Fortuna

graphics:
Neven Korda

edit:
Neven Korda

production secretary:
Tatjana Seljak

supported by:
The Slovenian Film Fund, City Of Ljubljana - Arts Departement,
Open Society Fund Slovenija and Soros Centre For Contemporary Art Ljubljana

coproduced by:
Video produkcija Kregar /producer: Andrej Kregar, TV Slovenija Arts Programme /producer: Jaroslav Skrusny

produced by:
V.S. Video - Forum Ljubljana /producer: Eva Rohrman


... download video The Old And The New > 440 MB // translated

WITHIN FOUR WALLS

Beta, 34 min.
Zank, VPK and TV Slovenija
Ljubljana, 1999
author:
Zemira Alajbegovič

realisation:
Neven Korda
In the documentary film Between Four Walls, the women that have escaped from violence within their families and sought help in a refuge, tell their stories. With covered faces they talk about years of abuse, violence, rapes, loneliness. We have also visited the refuge for women and children, the victims of violence, Centres for Social Work, the group for non-violent communication - in which men try to change their violent behaviour. The film also includes historians and anthropologists who discuss the broader extent of the problem. Scenes from Slovene feature films and animated films are also used.

consultant:
Mojca Dobnikar

camera:
Matjaz Mrak and Rok Siebere
r
music:
Aldo Ivancic

animation:
Oliver Marceta

off-line editing:
Matjaz Jankovic and Morena Fortuna

on-line editing:
Vojko Zupanc

sound engineer:
Igor Lalos and Boris Romih

sound effects:
Marko Strajnar

graphic design:
Karina Lomovec

secretary to director:
Vesna Krizan

organisation: Patrizia
Zonta - Rajh

executive producer:
Andrej Herenc

department editor:
Brabara Volcic - Lombergar

Tenants and cunsellors of

THE SHELTER FOR WOMEN AND CHILDREN
VICTIMS OF DOMESTIC VIOLENCE, LJUBLJANA

special thanks to:
Damir Bedekovic, Doroteja Simic - Omerzu, Tatjana Bobnar, Ales Drolc, Majda Sirca, Marko Poeschl, Karmen Fras

fragments from films:
Idealist, Karolina Zasler's widowhood, See you in the next war, The funeral repast

support kindly provided by:
Ljubljana Digital Laboratory - OSI Slovenija, Soros Documetary Fund, New York
THE SLICES OF THE TIME

Digtal beta 60 min.
ZANK, VPK and TV Slovenija
Ljubljana, 2001
screenplay and direction:
Zemira Alajbegovic

director:
Neven Korda

Time slices is a film about two grandmothers. Both women were born in the midst of the Great War, after which the Austro-Hungarian empire came to an end and a new county - Yugoslavia - emerged. They lived in different cultural and religious environments, one in [the predominantly Muslim] Bosnia , while the other lived in [the predominantly Catholic] Slovenia. They have never met, yet they are connected through their children and grandchildren. A film about childhood, love, war, 20th Century women. A film which makes us cry and laugh at the same time.

narrators:
Ivanka Pivk, Rifat and Raza Karabegovic, Sead Alajbegovic, Ibrahim Karabegovic, Raza and Zoran Sarajlic and others

camera:
Rok Sieberer, Joze Jagric, Matjaz Mrak, Erol Zubcevic, Zemira Alajbegovic and Neven Korda

off-line editing:
Neven Korda and Zemira Alajbegovic

fire editing:
Janez Ferlan

on-line editing:
Neven Korda

archive:
TV Slovenija, TV Bosne i Hercegovine [selection: Sead Bajric], Muzej novejse zgodovine, Slovenski solski muzej, Etnografski muzej Ljubljana, Narodna i sveucilisna knjiznica Zagreb and personal archives

cast:
Taja Gubensek, Dan Pikalo, Ziga Jurecic, Enej Jurecic, Flora Lisica, Eva Cafuta Macek, Una Lara Pecovnik, Brina Blatnik, Ziva Korda, Primoz Pecovnik and Ziva Rogelj

make-up:
Alja Susnik

costumes:
Sonja Luzar

set design:
Samo Jurecic

thanks to:
Faruk Abdulahovic, Aleksandar in Ruza Mlac, Vesna Andree-Zaimovic, Dejan Voncina, Marko Stepec, Peter Braatz, Marko Poeschl, European Film College, Slavko Sinkovec, Mara Istenic, Danica Mlekuz, Aida Kurtovic, Amra Baksic, Ljudmila and Adria Airways

glasbena oprema:
Miha Vardjan, Ilija Surev and Vesna Andree-Zaimovic

voice:
Emir Jelkic

music:
Aldo Ivancic

singers:
Brina Voglenik, Maida Dzinic-Poljak and Evening Lategano

archive music:
Kucica u cvecu /Zdenka Vuckovic, Zmaj od Bosne /Safet Isovic and Palesteena Original /Dixiland jazz Band
sound engineer: Igor Lalos and Andrej Logar

secretary to director:
Tatjana Seljak

support kindly provided by:
Slovenian Film Fund, Radio Student,
SCCA - Ljubljana, KulturKontakt - Austria, Televizija BiH and Adria Airways

editor:
Majda Sirca

department editor:
Jaroslav Skrusny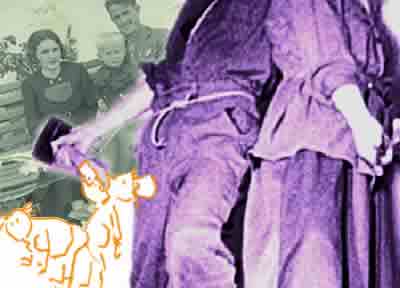 ARCHIVE
texts:
Zemira Alajbegovic, Peter Barbaric, Tomi Gracanin, Marina Grzinic, Brane Kovic, Goran Lisica Fox, Bogdan Lesnik, Dusan Mandic, Alenka Marsenic, Tomaz Mastnak, Rastko Mocnik, Nemo, Marjan Ogrinc, Zoran Pezo, Goran Schmidt, Igor Vidmar, Tadej Zupancic and Slavoj Zizek

photographers:
Sinisa Lopojda, Jane Stravs, Bozidar Dolenc, Mirza Dzumhur, Dusan Pirih - Hup, Joze Suhadolnik, Tone Stojko and others

camera:
Sinisa Lopojda, Jane Stravs, Neven Korda, Marijan Osole Max, Irma Meznaric, Andrej Lupinc, Radmila Pavlovic, Damjan Kozole and many others

bands:
Behemont, Borghesia, Cao picke, Epidemija, Gast'r'bajtr's, Gloria, Grc, Lublanski psi, Marcus 5, Miladojka Youneed, Niet, Odpadki civilizacije, O'kult, Orkester titanik, Otroci socializma, Quod Masaker, SCH, Solunski front, S.D.A., TKP, Quatebriga, Tozibabe, III. kategorija, U.B.R., Via ofenziva, Videosex and Vrisak generacije